Description
DESIGNED FOR ALL DAY COMFORT - Our lightweight, soft, and durable design will not restrict your movements or dig into your skin. It is easily adjustable for maximum comfort and a perfect fit.

A posture corrector should be lightweight and comfortable to wear when your spine is in its neutral position. If you start to slouch or round your shoulders, the device should provide gentle correction.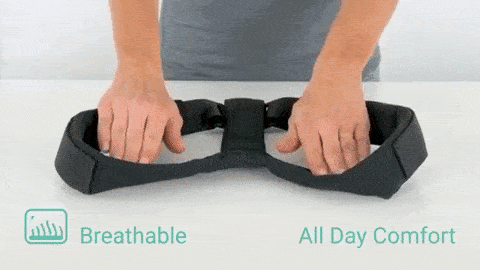 CORRECT BAD POSTURE - Wearing our posture corrector will help fix the hard-to-break habit of slouching and hunching. The brace will improve bad posture with a gentle resistance that promotes long-term muscle memory to straighten up automatically.

IDEAL FOR WOMEN & MEN - The back posture corrector for women & men promotes long term muscle memory, so even after you remove it - you'll still be standing straight up. No more hunching, slouching or rolling your shoulders forward.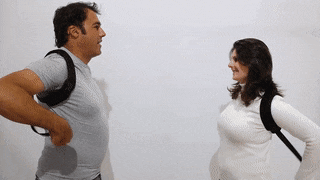 DISCREET, SLIM DESIGN - Latex-free adjustable design is discreet and slim enough to wear under your shirt or blouse without people noticing. After a while you'll forget you're even wearing the posture support brace.